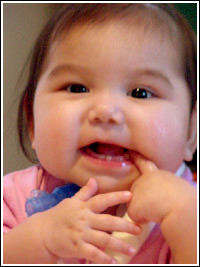 Welcome


Child life

is a profession that offers services to meet the psychosocial needs of children and youth in hospitals and health care settings. Child life programs strive to:
Promote optimum development of children and adolescents,
Maintain normal living patterns, and
Help alleviate the stress and anxiety that children and their families may encounter as a result of the hospitalization/medical experience
Child life specialists provide opportunities for therapeutic and diversional play, prepare children for and assist children during medical tests and procedures through education, rehearsal, and coping skill development, and support families during hospitalization or challenging events. Child life professionals support a philosophy of "family centered care" in health care facilities.

The Canadian Association of Child Life Leaders (CACLL) is an association of child life leaders from across Canada, and currently represents 23 children's health facilities. CACLL advocates for the child life profession in Canada and promotes membership and certification with The Child Life Council. Please browse our web site to learn more about our mission and the child life profession in Canada.